Discovering Marostica, among food, nature, art (and a few secrets).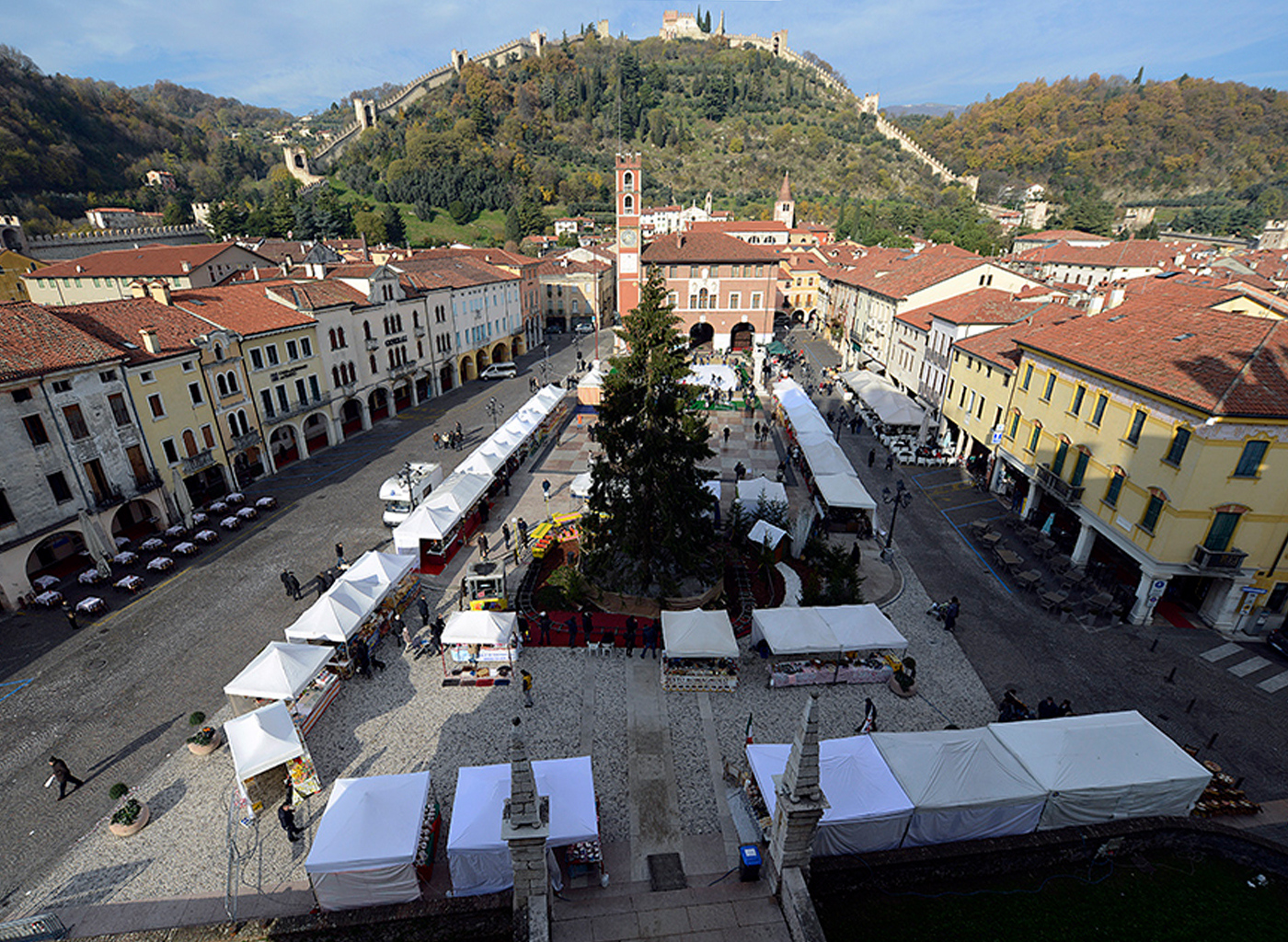 It is located right in the heart of Veneto, at the foot of the Asiago Plateau, and is known as one of the most characteristic towns in the area. We are talking about
Marostica, certainly famous for its traditional chess game and its imposing castle walls
, but also capable of offering many wonderful experiences in terms of nature, entertainment and food. We interviewed Tiziana, from Veneto Smile, asking her a few gems about this town. And she started from food.
"Many people know Marostica for its famous cherry, but
have you ever tasted its coffee?
Marostica is very attached to this beverage thanks to one of its townsmen: Prospero Alpini. Prospero, who lived in the sixteenth century, was a doctor and botanist and had the good fortune to accompany the Venetian ambassador to Egypt. It was there that he discovered a strange brew that the locals drank as much as we drink wine and so he decided to import this discovery: it was our coffee. It was under the Venetian Republic that the first coffee shops opened and this tradition, which we consider Italian, began."
But the
Marostica cherry is irresistible
and Tiziana recommends this experience:
"How about stopping by and
tasting the cherry liqueur typical
of this wonderful town right in its central square? If you don't feel like walking much, you can immerse yourself in the atmosphere of the lower castle, from the top of which you have a wonderful view of the chess square and the love affair between this town and its numerous cherry trees".
Its history has an incredible charm that makes the food experience in this town even more delicious. Visit Chess Square, the Lower Castle, walk under the porticoes of Via Mazzini and allow yourself to be enchanted by its medieval architecture. Of course, Marostica is also perfect for people
who love nature and outdoor walks
. Wander through the hills of San Benedetto and Sant'Agata or follow the Dark Whirlpool Trail. Would you like to enjoy another taste experience? Tiziana reveals that "the gentle slopes offer vineyards rich in variety:
from still to sparkling white wines, from red wine to the sweet Recioto, which goes well with the sbrisolona cake
". And for those who like something different? "I recommend the typical "meso e meso" ("half and half") aperitif to be drunk on the
Ponte Vecchio bridge in Bassano del Grappa
while enjoying the splendid view from the newly restored bridge."
Thank you Tiziana. :-)
We are waiting for you at our
Sweet Hotel
just a few kilometres from Marostica
to welcome you and suggest the perfect itineraries for experiencing this wonderful town. Our Single, Double, Superior, Junior suite rooms with Jacuzzi, Suite with Jacuzzi and chromotherapy and Sweet family are designed to offer you an experience of absolute comfort and to meet your every need.
Enjoy a delightful awakening with our breakfast buffet, full of fresh and varied products for all tastes and habits, and then... off to Marostica.
Photo credits: © Sergio Sartori.